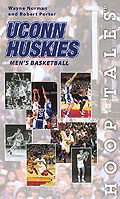 INSIDER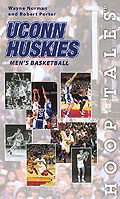 INSIDER
November 8, 2007
Kudos for Wes Bialosuknia
I was reading the book entitled, "UCONN Huskies" by Wayne Norman and Robert Porter, a history of the UConn men's basketball program, and I came across two interesting bits told about former Poughkeepsie, N.Y. turned Bristol resident Wes Bialosuknia.
The first talked about the former Field House at Storrs and the top games noise-wise and the first of three mentioned took place when Wes was a senior on the team. It was in 1967 and Wes and Bobby Lloyd, shooting star of Rutgers, put on a point-making demonstration.
Wes netted 40 for the contest and Bobby "popped" 39 in what fans claim was the loudest event of all-time in the building.
The second piece told of Wes being on the all-time UConn men's first team prior to the Jim Calhoun area.