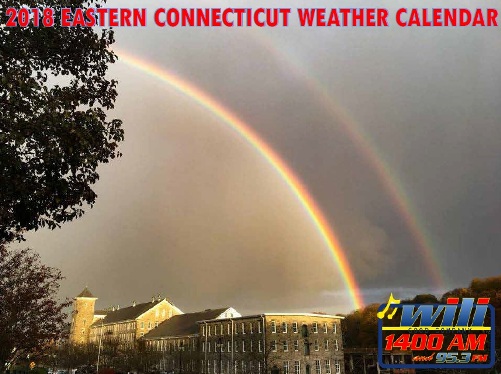 Weather
The WILI Weather Calendar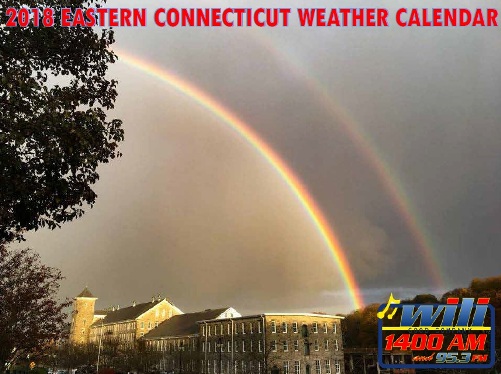 The 2018 WILI Weather Calendar:  A double rainbow behind the Windham Mills on November 16, 2017, taken by Michael Hughes
THE 2018 WILI WEATHER CALENDAR
14/WILI has published the Eastern Connecticut Weather Calendar each year since 1988.  The calendar is written, researched, and prepared by WILI's resident "weather weenie," Wayne Norman.  Some of the calendar's features include:
Willimantic's sunrise and sunset, and Connecticut's average and record highs and lows for each day of the year.

Significant weather anniversaries and trends, and astronomical notes.

Photos of WILI personalities and local scenes.

An Atlantic hurricane tracking map, a cloud chart, and a wind chill chart

The 2018 WILI Weather Calendar has more information than ever before.
Proceeds from the 2018 WILI Weather Calendar go to the Windham Theatre Guild.