WILI SPORTS
SPORTS REPORTS: Wayne Norman has complete morning sports summaries at 6:34, 7:34, and 8:34 on weekday mornings. These include tape from the locker room, with a focus on local teams and athletes. Sports headlines follow each top of the hour newscast.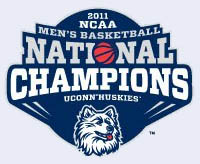 THE HOME OF THE 2014 N.C.A.A. CHAMPION UCONN MEN'S AND WOMEN'S BASKETBALL TEAMS–14/WILI
WAYNE NORMAN SHOW GUESTS: Local sports figures are regular live in-studio guests on the Wayne Norman Show. Guests have included UConn coaches Bob Diaco, Randy Edsall, Jim Calhoun, Geno Auriemma, Mike Cavanaugh, Dee Rowe and Ray Reid; UConn stars Diana Taurasi, Tony Hanson, Ray Allen, Kevin Ollie, Amy Duran, Marci Glenney, and Nykesha Sales; Norwich Navigators General Manager Keith Hallal and Navigators' play-by-play voice Shawn Holliday; ECSU Baseball Coach Bill Holowaty, Men's Basketball Coach Bill Geitner, Women's Basketball Coach Denise Bierly, ECSU's retiring long-time volleyball coach Pinky Crabtree, Windham High Athletic Director and coach Bob Haddad, Windham High football coach Brian Crudden and team captains, the 2005 and 2011 State Champion Windham girls basketball teams, and Lyman's 2005 New England champion girls cross country team. Other morning show guests have included ESPN Director of Communications Mike Soltys, ESPN Radio General Manager Bruce Gilbert, and Fox Sports TV commentator Steve Lyons, who visited four times while a member of the Boston Red Sox.
PLAY-BY-PLAY SPORTS: WILI carries live play-by-play coverage of University of Connecticut Men's and Women's basketball, UConn Football, Eastern Connecticut State University Baseball, Boston Red Sox baseball, Norwich Navigators/Connecticut Defenders baseball, and selected games involving local high school and American Legion teams. WILI carried live play-by-play of UConn's 2014, 2011, 2004 and 1999 Men's National Championships, UConn's 2016, 2015, 2014, 2013, 2010, 2009, 2004, 2003, 2002, 2000 and 1995 Women's National Titles, and ECSU's four NCAA Division III baseball championships (1998, 1990, 1982, 2002).  To read a story about Joe and Wayne's UConn Men's basketball broadcasts, click here.