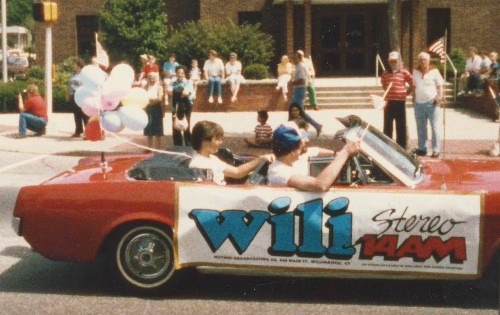 WAYNE NORMAN IN THE WILI BOOM BOX PARADE
WILI'S morning man since 1971, Wayne Norman is the Grand Marshal of the annual WILI July 4th Boom Box Parade.  In 1991 he started a tradition of wacky outfits and modes of travel to start the parade.  Here are some of his costumes: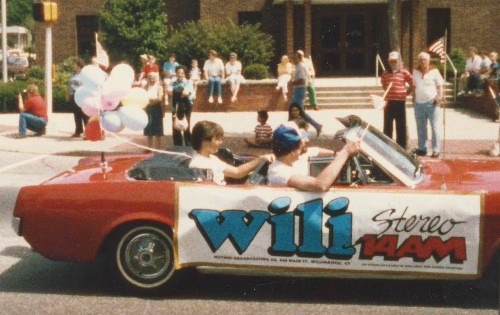 In the inaugural Boom Box Parade in 1986, Grand Marshal Wayne Norman wore white shorts, red shirt, and blue suspenders. Wayne is riding shotgun in this Mustang convertible, driven by WILI jock Robin Lee Jennings, with WILI jock Ken Carson in the back seat.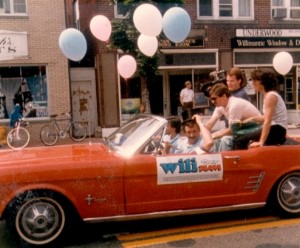 In the second parade in 1987, Wayne drove that snazzy Mustang convertible.  Mid-day man Ken Carson rode shotgun.  That's a camera crew from WFSB-Channel 3 in Hartford in the back seat.